Construction Safety Training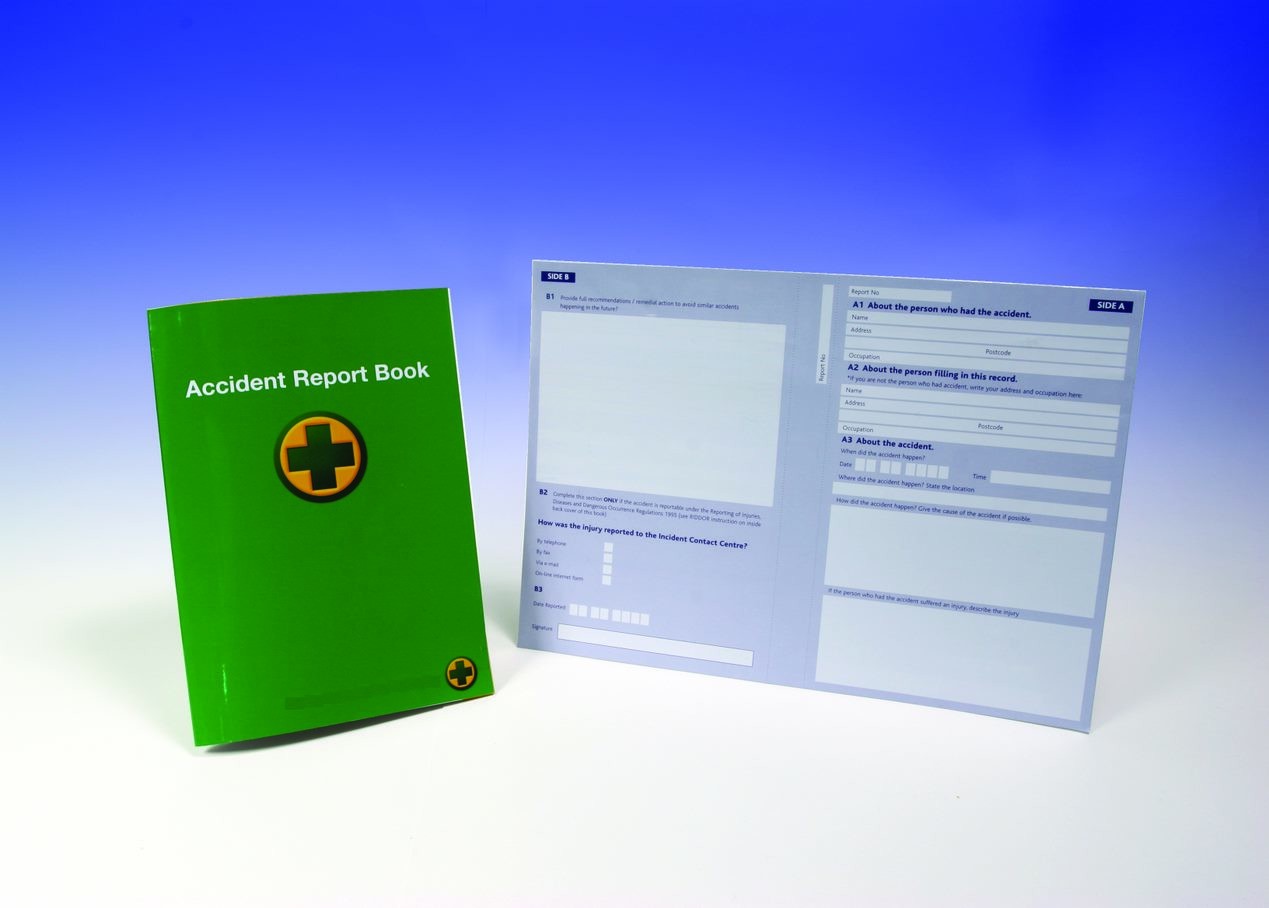 Accident Report Book
An all new Accident book has been created so that individual cases can be reported independent of each other and that records can be separated. * **Very Easy to Use** * **Meets all Current Legislation** * **Great Value under £3.00**
ARB1
£2.95 (£2.95 incl. VAT)
The all new handy A5 Accident book.
Very Easy to Use
Meets all Current Legislation
Great Value under £3.00
Features:-
individual cases can be reported independent of each other records can be separated.Previous versions of accident books allows other people to view personal details that have been entered from previous accidents. This is in clear breach of The Data Protection Act.
The purpose of an accident book is to record information relating to accidents and about the consequences to the individuals concerned. This is personal information and needs to be protected.
The new book allows details of accidents and affected individuals to be recorded but each report can be easily detached for filing and storage in a separate and secure location.