Construction Safety Training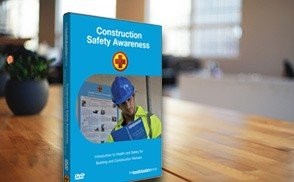 Construction Safety Awareness DVD
Available in English with Polish, Romanian and Bulgarian subtitles.
Pre-order now! Release date 1st January 2019
HSGCONDVD
£95
+VAT (£114 incl. VAT)
Construction Safety Awareness DVD
This superb DVD provides key information for building and construction workers to help them control safety risks and avoid causing accidents. The DVD delivers professional and engaging content separated into manageable modules that are easy to understand.
This DVD is provided in English and subtitled in Polish, Romanian and Bulgarian languages.
By showing this DVD to staff, you will be helping to comply with the legal requirement to communicate health and safety awareness information to your workers and comply with your 'duty of care' and help reduce safety risks and accidents. Also contributes towards compliance with both Construction, Design and Management Regulations and The Corporate Manslaughter Act.
Covers:
Accident Reporting
PPE (Personal Protective Equipment)
COSHH
Fire Safety
Slips, Trips and Falls
Manual Handling
Excavations
Work Equipment Safety
Working at Height
Lifts and Hoists
Noise and Vibration
Running time: Approximately 25 minutes